Summer in Edmonton is a brief but breathtaking affair, urging us to savor every precious moment and relish the full splendor it offers. What better way to make the most of this enchanting time of year than by spending leisurely hours on our patio, basking in the natural beauty around us, free from bothersome bugs? The ideal solution lies in creating a captivating three-season room, complete with a state-of-the-art motorized screen wall – drop-down screens, or retractable screens walls – whatever name you prefer.
However, with an array of brands available in the Canadian market, choosing the perfect screen wall may seem like a daunting task. As this investment holds significant value for our homes, we're determined to discover the very best. In this blog, we'll undertake a comprehensive comparison of major screen wall brands in Canada: Mirage screen, Phantom screen, Wizard screen, and Talius screen. Our evaluation will encompass vital factors including durability, ease of use, child & pet friendliness, weather resistance, customization options, and warranty coverage. By the end, you'll have a crystal-clear understanding of which brand flawlessly aligns with our quest for the ultimate retractable screen wall experience.
If you're eager to see the results right away, please check out the table below:

For more specific analysis, please continue reading.
Talius
Durability: ⭐⭐⭐⭐⭐
When it comes to longevity, Talius reigns supreme with their robust and high-quality materials and construction techniques. Meticulously designed for exterior use, their screens boast not only exceptional durability but also ease of maintenance. Thanks to their innovative engineering, these retractable screen walls effortlessly offer a cool and comfortable environment while preserving the breathtaking outdoor view. Talius's screen walls possess superior solar protection, effectively mitigating UV damage, and optimizing thermal comfort, elevating your lifestyle for years to come.
Ease of Use: ⭐⭐⭐⭐⭐
With just the touch of a button, Talius effortlessly brings the entire wall to life or seamlessly retracts it, making it exceptionally user-friendly for all age groups. It goes extra mile with its environmental sensor option, allowing you to regulate indoor temperatures effortlessly. The screens are thoughtfully designed to automatically lower and raise based on the environment, making it an intuitive and hands-free solution for your comfort.
Child & Pet Friendliness: ⭐⭐⭐⭐⭐
Talius takes the lead with its exceptional child and pet friendliness. Talius goes the extra mile by employing exterior-rated fabrics combined with an edge retention system, resulting in robust and long-lasting solutions – specifically tailored for households with children and pets.
Weather Resistance (Sun Block, Wind Block, etc.): ⭐⭐⭐⭐⭐
With wind resistance capabilities of up to 100 mph, it stands as an industry frontrunner, outperforming the two brands we'll discuss later. But that's not all – brace yourself for a summer must-have feature: an astounding 99% sunblock. Talius's screen walls deftly shield your space from the scorching sun, efficiently absorbing heat and radiation from the sky even before it reaches your window glass. Additionally, it is the only brand capable of reducing the impact of gusty winds and rain, providing you with reassuring shelter even during storms.
Customization Choices: ⭐⭐⭐⭐
Talius shines brightly with an impressive array of choices to suit your preferences. With a selection of 5 stock colors and a staggering 1800 custom colors, finding the perfect color for your screen wall is a breeze. Talius also offers a plethora of functional screen and mesh fabrics, ensuring you'll be spoilt for choice.
Warranty: ⭐⭐⭐⭐
Talius offers a warranty that spans 5 years from the date of purchase for residential installations and 1 year for commercial and institutional installations. However, it's essential to note that all warranty claims necessitate a proof of purchase, which includes the original invoice from a Talius Authorized Dealer. The requirement for proof of purchase can be somewhat inconvenient, leading to a 1-star deduction in this assessment.
Value for Money: ⭐⭐⭐⭐⭐
Talius earns a well-deserved five-star rating for its exceptional value for money. Not only does it boast remarkable durability and seamless functionality, but its impressive weather resistance also ensures longevity. What's more, with Talius, you're not merely investing in a motorized screen wall – you're gaining an entire additional room for your home!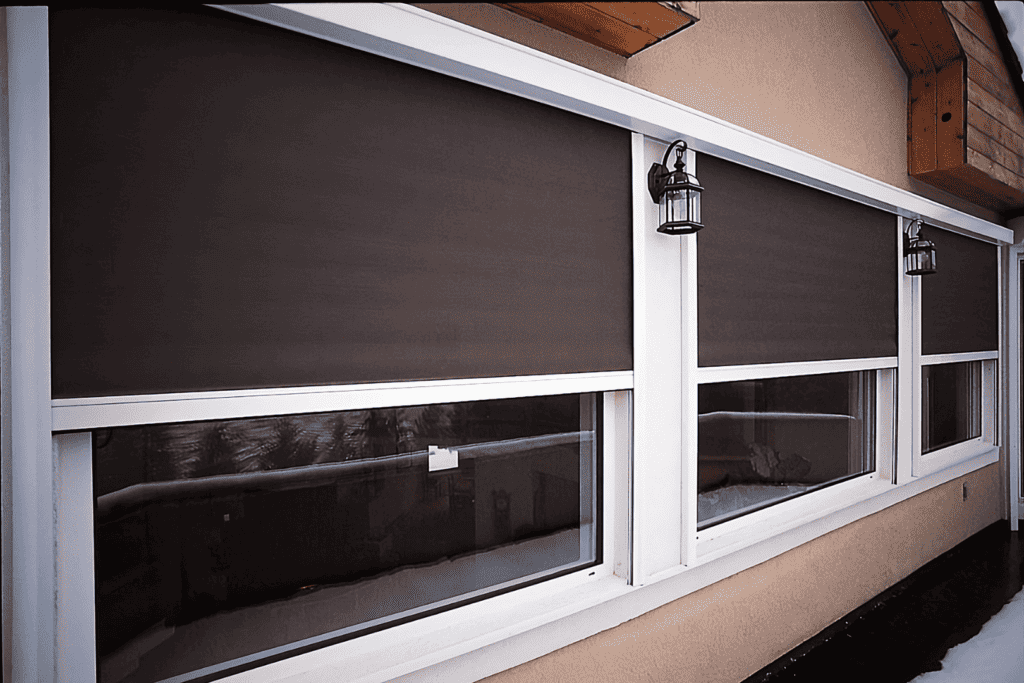 Mirage
Durability: ⭐⭐⭐⭐⭐
Mirage's motorized retractable screen wall boast robust aluminum construction, which guarantees longevity, and the attractive powder-coating finish adds a touch of elegance to your setup. What's more, the motors powering these screen walls are crafted by Somfy, the leading name in Smart Home products.
Ease of Use: ⭐⭐⭐⭐⭐
As we've discussed earlier, Mirage offers you the convenience of choosing between the Somfy remote or the user-friendly Somfy Smart Home app on your smartphone. Whether you prefer the traditional remote control or the modern touch of a smart device, controlling Mirage's motorized screen wall is a breeze. Its seamless operation is effortlessly smooth, ensuring a hassle-free and enjoyable experience for users of all ages.
Child & Pet Friendliness: ⭐⭐⭐⭐⭐
Mirage's motorized screens come equipped with advanced sensors that automatically stop the screen's movement if they detect any object underneath. This thoughtful safety measure ensures that our beloved furry friends and tiny adventurers remain protected at all times.
Weather Resistance (Sun Block, Wind Block, etc.): ⭐⭐⭐⭐
All their screens are equipped with a highly effective UV blocking function, boasting an impressive 97% UV blocking rate. Moreover, these screens have been rigorously tested and hold a commendable Class A rating for fire resistance by the NFPA. While their sun and fire protection are top-notch, we encountered a minor challenge in our research. The exact wind rating is unknown, leading to a deduction of 1 star in this category.
Customization Choices: ⭐⭐⭐⭐⭐
Offering a remarkable selection of 7 colors or the option to create a custom color, they ensure your screen wall perfectly complements your aesthetic preferences. Moreover, Mirage provides a diverse range of function mesh screens, catering to various needs.
Warranty: ⭐⭐⭐⭐⭐
With every purchase, you receive the added assurance of a limited lifetime warranty, guaranteeing your complete satisfaction and peace of mind.
Value for Money: ⭐⭐⭐⭐⭐
Offering a compelling price point, Mirage delivers exceptional convenience, smooth operation, and durable materials that ensure longevity. The investment is undeniably justified.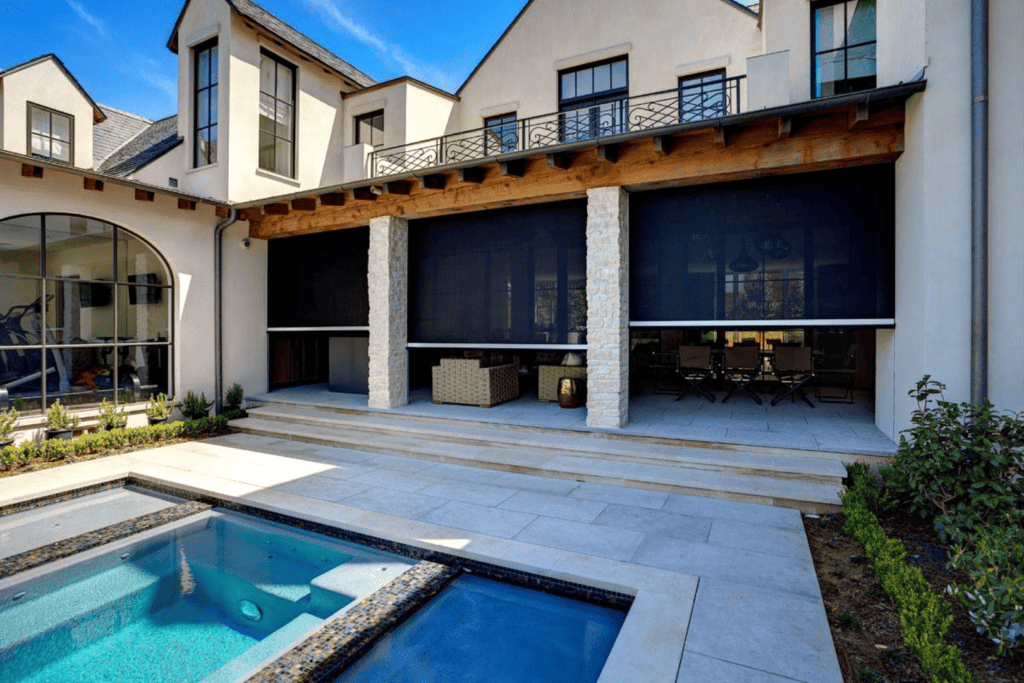 Phantom
Durability: ⭐⭐⭐⭐
Phantom specializes primarily in screen doors and windows, with limited information available on their screen walls (which they refer to as patio screens). What we do know is that their mesh offerings include fiberglass. Additionally, they offer an option with vinyl screens, providing 100% enclosure for effective heat blocking during winter months.
Ease of Use: ⭐⭐⭐⭐⭐
You can effortlessly control your motorized screen wall using a remote, a wall switch, or even your smartphone.
Child & Pet Friendliness: ⭐⭐⭐
When it comes to the child and pet friendliness of Phantom's retractable screen walls, there's no explicit information available. However, given the user-friendly design and straightforward operation, it can be assumed that individuals of all age groups will be able to handle the screen wall with ease.
Weather Resistance (Sun Block, Wind Block, etc.): ⭐⭐⭐⭐
Phantom provides up to 95% sunblock, which is still not bad, though slightly lower than some other brands discussed in this article. Additionally, their motorized screen walls exhibit a wind rating of 25 mph, which, when compared to one of the other brands (Talius), falls a bit short.
Customization Choices: ⭐⭐⭐
There is no information available regarding the color choices for the frame, resulting in a deduction of 1 star. Additionally, when it comes to mesh selections, Phantom provides limited choices in terms of functionality, offering only insect, solar, and privacy mesh options.
Warranty: ⭐⭐⭐⭐⭐
All of Phantom's screen walls are covered by a limited lifetime warranty.
Value for Money: ⭐⭐⭐
It falls into the category of a functional choice without venturing into exceptional territory. While it offers decent performance, it doesn't quite surpass expectations.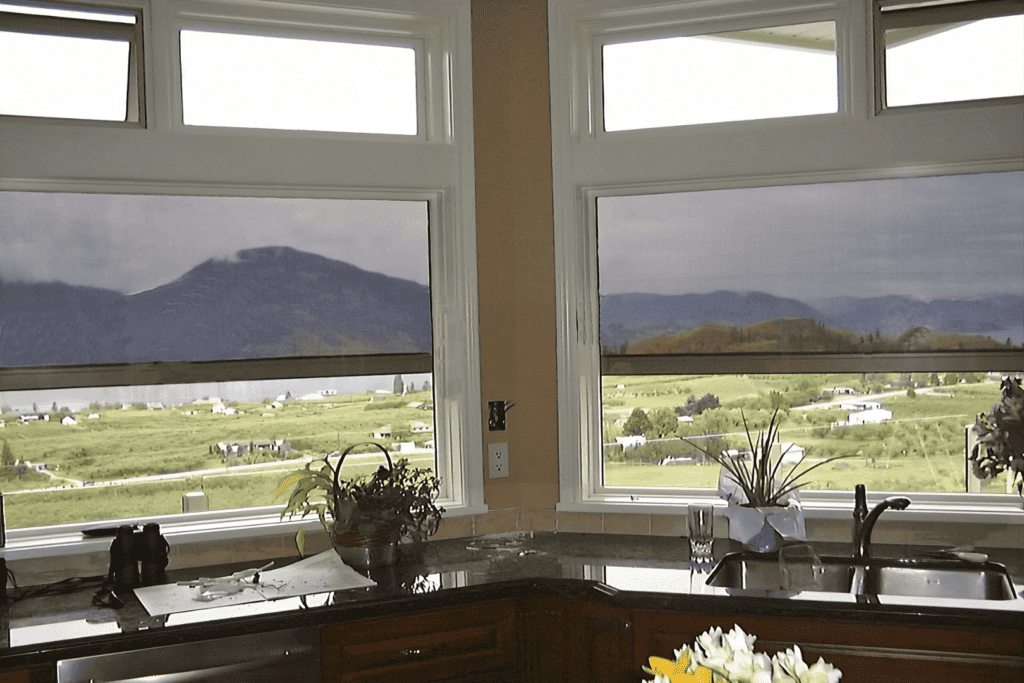 Wizard
Durability: ⭐⭐⭐⭐⭐
Wizard's screen wall frames are crafted from high-quality materials, ensuring a sturdy build that can withstand the test of time. Another impressive feature is the self-cleaning mechanism, utilizing two brushes that efficiently clean the screen during operation, contributing to prolonged usability. Moreover, Wizard's Mack Daddy Pivot is a unique square fitting that effectively eliminates any screen chatter, ensuring a smooth and seamless user experience.
Ease of Use: ⭐⭐⭐⭐⭐
You can effortlessly operate their motorized screen wall with the remote or your smartphone. Notably, one standout feature of Wizard is its rare self-cleaning capability as mentioned above. This innovative addition ensures that maintenance remains minimal and convenient.
Child & Pet Friendliness: ⭐⭐⭐
There is no available information regarding the child and pet friendliness of their screen walls. However, the design aims for easy operation, potentially accommodating users of all ages, warranting a reasonable three-star rating.
Weather Resistance (Sun Block, Wind Block, etc.): ⭐⭐⭐⭐
Wizard's screen wall offers reliable protection against the sun with a commendable 99% UV blockage. However, the screen's solid nature means it lacks airflow, presenting a minor drawback as it may feel challenging to strike a balance between excellent sun protection and optimal air circulation. Additionally, it's worth noting that its wind rating is the lowest among all the brands, capable of handling winds up to 20 mph.
Customization Choices: ⭐⭐⭐⭐
Wizard offers a decent range of customization options with five frame finish colors to choose from. Additionally, you'll find various screen options available for insects, solar protection, and privacy. While it may not boast as many choices as brands like Talius and Mirage, it still holds its ground with a satisfactory selection.
Warranty: ⭐⭐⭐⭐
They provide a 5-year limited warranty on all components (excluding motors, screen mesh, and vinyl) for the original purchaser starting from the date of purchase. Additionally, they offer a 10-year warranty for the powder-coated or painted exposed surfaces of aluminum and steel components. It's worth noting that keeping the original receipt as proof of purchase is essential for warranty claims.
Value for Money: ⭐⭐⭐⭐
Wizard is a reasonable option to consider. However, there's a hope that it could be improved to truly stand out. After all, it's often the small details that make a significant difference in how customers perceive and experience a product.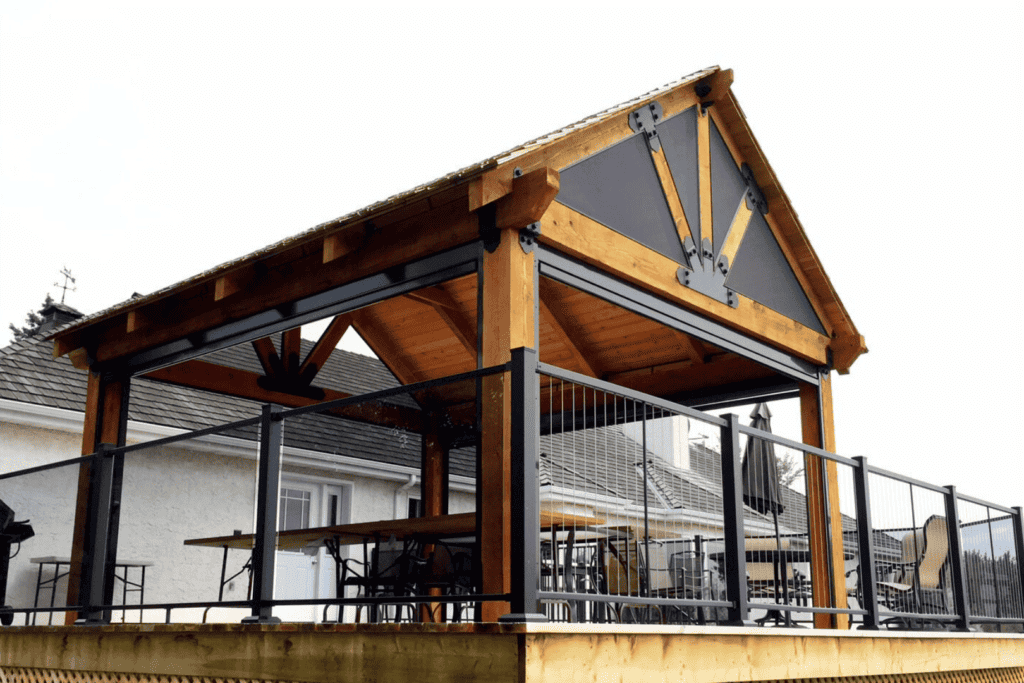 That's it for the motorized retractable screen wall brand comparison! Which one would you choose for your home? You are welcome to comment down below. Or if you have any other questions, feel free to contact us at (780) 910-6688!