Stack the Savings
The Mosaic Home Services Family of Companies prides itself on exceptional client experiences throughout all of our associated brands. You can expect the same professional standards from every project manager from your initial sales inquiry to the completion of your project. No matter which company you work with, we will do what it takes to make it right.
We value your business and the relationships we have built, and our entire group is committed to rewarding you for your loyalty. Mosaic Home Services has introduced the Stack the Savings program as a way to show our appreciation for your business.
Call another Mosaic Home Services affiliated brand and learn how you can save on your next project!
It all started with a cat back in 2002 when a frustrated father gave his young son an ultimatum. Either the boy's beloved cat would be sent away, or he learned to repair the screens his cat destroyed on a regular basis. The young boy chose to keep his four-legged friend and learned to repair screens. From that experience came a spark of entrepreneurialism that started his screen repair career.
The boy began by repeatedly repairing his parents screen door. Then, the neighbors began requesting he come repair their screens. Eventually, he had lawn signs and started offering his services door-to-door. The word spread and his workload increased. His business outgrew the Radio Flyer wagon and graduated to a small trailer pulled by a 4-wheeler. His business grew from one summer to the next, weekend after weekend. Family and friends were hired to help keep up with the high volume of demand.
Since then, this company has expanded into other products and services, like windows and door screens. These products allow customers to have control over their environment without leaving a footprint. Screen Savers Plus carries the best retractable screen doors, security screen doors, and awnings. Each of these products offers increased comfort in homes and offices.
Since this little company has become Screen Savers Plus, they are more responsive. They respond to their customers' needs fast because they understand that their time is precious and limited.
Despite its humble start, Screen Savers Plus is now located in two countries. They work hard to please customers on a daily basis. Although they have grown to work with large companies, they never forget their first customer and the cat who started it all.
Screen Savers Plus is proud to be part of the Mosaic Home Services Group of Companies.

Colour Envy Painting Ltd.
780-651-1525
Residential & Commercial Painting Experts
http://colourenvypainting.ca/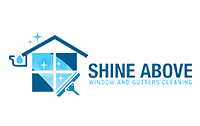 Shine Above Inc.
780-651-1533
Windows & Eaves Cleaning
www.shineabove.ca
Five Star Holiday Decor Inc.
780-910-6688
Holiday Lighting Supply & Installation
http://fivestarholidaydecor.com/
Downright Demolition, Ltd.
780-906-DEMO (3366)
Residential & Commercial Demolition Experts
https://drdemo.ca 
Cleaning Command
780-628-4344
Carpet Cleaning & Maid Services
http://cleaningcommand.ca/
Everlast Vinyl Fencing Inc.
780-651-1562
Vinyl & Wood Fencing Solutions
http://www.everlastvinylfencing.com/