When it comes to selecting the perfect retractable screen door for your home, the Canadian market offers a wide range of options. However, with so many screen brands available, it can be overwhelming to make the right choice. In this blog, we will compare and analyze the 3 largest retractable screen door brands in Canada: Mirage, Phantom, and Wizard, as well as the DIY options available, say over-the-counter screen doors bought from Home Depot or Costco.
We will evaluate these options based on various factors including variety and customization options, durability, ease of use, child and pet friendliness, and service & warranty. By the end, you will have a clearer understanding of which brand suits your specific screen door requirements.
Long story short, please refer to the table below for a swift result from the comparison:

If you are interested in reading more about the specific reasons for the rating, please continue scolling down!
Mirage:
Variety & Customization Options: ⭐⭐⭐⭐⭐
When it comes to variety and customization, Mirage takes the spotlight. They offer a comprehensive range of options for retractable screen doors, catering to all 3 major door types: single door, French door, and sliding door. With 9 sizing options available, Mirage ensures a perfect fit for any doorway. What sets this brand apart is that their authorized dealer, Screen Savers Plus, provides on-site made-to-measure installations for all their screen products. This guarantee ensures that Mirage's retractable screen door seamlessly blends with the doorway, becoming like a "second skin".
But it doesn't end there. Mirage goes the extra mile to satisfy their customers' style preferences. They provide an extensive array of customization choices, including 8 standard colors and an impressive selection of 18 diamond series colors. With such a wide palette, you can effortlessly harmonize your new screen door with your existing home decor, adding a touch of elegance and personalization.
Durability: ⭐⭐⭐⭐⭐
Mirage's retractable screen doors are renowned for their exceptional durability. The company utilizes top-quality materials not only for their regular screen mesh but also offers customers the option of the robust "pet-mesh," known as "Tuffscreen." This scratch and claw-proof mesh is perfect for households with furry friends and little kids. Additionally, Mirage incorporates a unique free-floating screen system to prevent accidental collisions or mishaps with the screen, (because their screens are almost invisible). This feature ensures the safety of both adults and young children. With smooth operating tracks and durable construction, Mirage's screen doors have an impressive lifespan of 10-20 years.
Ease of Use: ⭐⭐⭐⭐⭐
Mirage takes the lead with its incredibly smooth rolling system. Clients can expect a seamless and hassle-free experience when operating their retractable screen doors. But that's not all! Mirage also goes the extra mile with its "Pivot Pro" handle, making it effortless to lock and unlock the door. This handle is designed to relieve any strain or effort, making it a breeze for people of all ages to open and close the retractable screen door. With a simple twist mechanism that lightens the required force, operating the screen door becomes an effortless task. 
Child & Pet Friendliness: ⭐⭐⭐⭐⭐
As mentioned earlier, Mirage stands out when it comes to making screen operation effortless for families with small children and pets. They offer 3 solutions that prioritize safety and convenience. First, the Pivot Pro handle ensures smooth and secure screen operation. Second, their free floating screen system allows for easy opening and closing without the risk of accidental slams. Lastly, they provide the option of tuffscreen or "pet mesh", a durable and resilient material that can withstand the playful antics of your furry friends. With these features, Mirage takes the crown as the most child and pet-friendly screen brand in the Canadian market. So, you can enjoy a breezy and worry-free experience while keeping your little ones and beloved pets safe.
Service & Warranty: ⭐⭐⭐⭐⭐
Mirage's authorized dealer in Edmonton and Calgary, Screen Savers Plus, not only offers convenient on-site made-to-measure screen services but also provides mobile screen repair services. Furthermore, Mirage provides a limited lifetime warranty for their products. Clients can easily locate their nearest dealer through the dealer map on the Mirage website, ensuring prompt installation of their screens.
Value for Money: ⭐⭐⭐⭐⭐
Considering the price, accessibility, operational ease, durable materials, and more, Mirage offers excellent value for money. It is worth noting that Mirage is also relatively less "pricey" compared to other competing brands.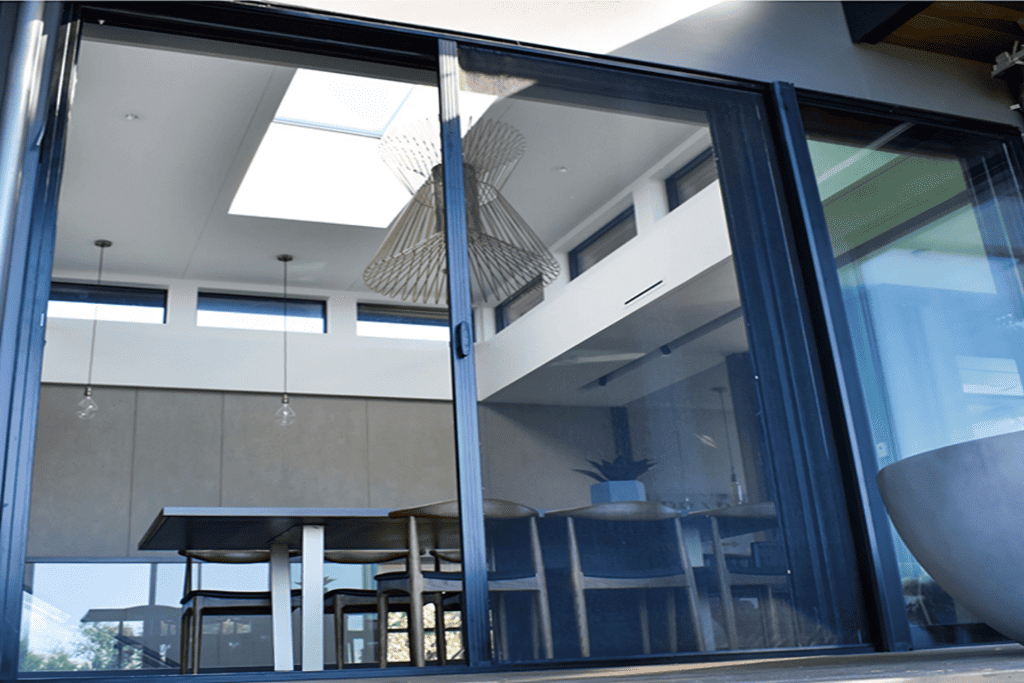 Phantom: 
Variety & Customization Options:⭐⭐⭐⭐
Phantom provides a remarkable array of customization options, ensuring that homeowners can achieve a high level of unified style in their home decor. With a choice of 10 standard colors and an additional 15 wood grain finishes for the frames of their retractable doors, they offer ample opportunities for personalization. However, while Phantom excels in customization, their coverage of different-sized doorways is somewhat limited. They currently offer only two sizes for their retractable screen doors, which can present challenges when catering to a diverse range of client needs.
Durability: ⭐⭐⭐⭐
Compared to Mirage, Phantom's material might be at the same level, but it only offers one screen material option. Additionally, it lacks the free-floating screen system, which can increase the risk of breakage for families with small children and pets, making their use in fact costlier.
Ease of Use: ⭐⭐⭐⭐
Phantom's rolling system performs decently, although it may not be the smoothest in the industry. However, it's worth noting that the owner might need to apply lubrication more frequently to ensure optimal performance. This can add to the overall cost and time spent on maintenance. Additionally, it's important to consider that the retractable screen door features a latch handle that requires a bit more force to operate. While this may not be an issue for most adults, it could pose a challenge for certain individuals such as the elderly or children.
Child & Pet Friendliness: ⭐⭐⭐
Phantom goes the extra mile by offering a screen lock for added security. However, there's a catch. The latch handle of the lock, with its sharp edges and the considerable force needed to "squeeze" to open it, makes it impractical for children to operate. And that's not all. The screen door only comes with the regular fiberglass mesh option, which is prone to tearing, especially if you have playful pets around. So, if you're a pet owner or have little ones running around, it's worth giving some extra thought before opting for the Phantom screen door. Safety and convenience should always be top priorities, after all.
Service & Warranty: ⭐⭐⭐⭐
Phantom offers a limited lifetime warranty. However, their repair service requires customers to visit the store, as they do not offer mobile service. This can significantly increase commuting time and the overall time spent on repairs, making it less convenient.
Value for Money: ⭐⭐⭐
Taking into account the limited sizing options, ease of use, and pet-friendliness (which holds significant importance for me), along with the fact that Phantom is priced higher than Wizard and Mirage for a regular retractable screen door, it is my belief that there are more appealing alternatives available at a more reasonable cost.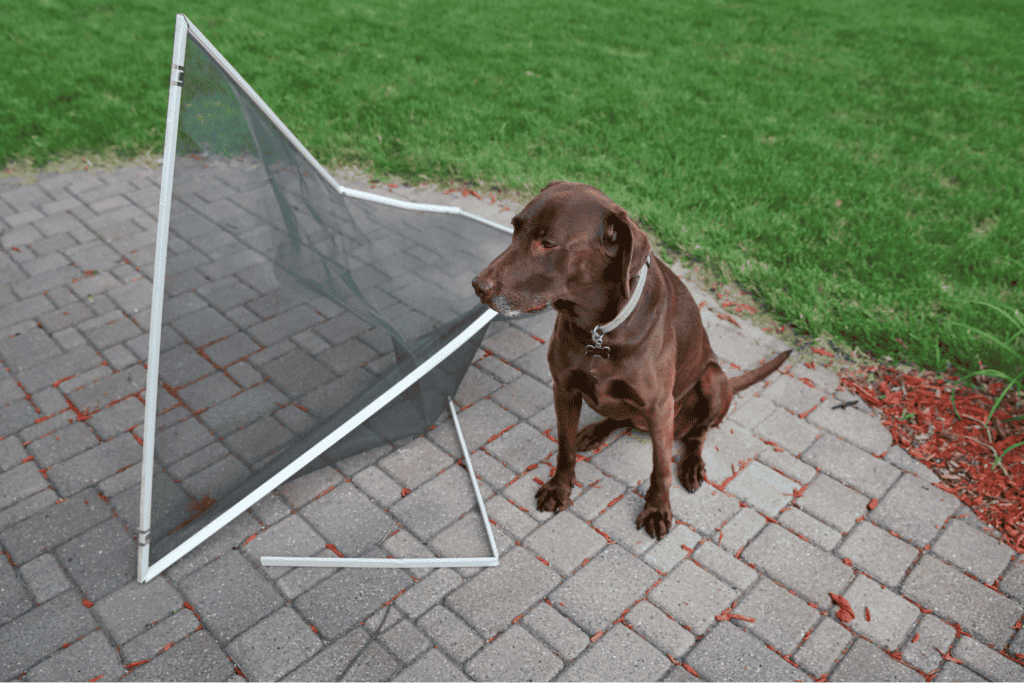 Wizard:
Variety & Customization Options: ⭐⭐⭐⭐
Wizard also impresses with its wide range of options, offering a generous selection of 8 sizing options for the three major door types: single door, French door, and sliding door. However, a slight drawback comes in the form of color customization. While Wizard does provide 8 standard colors to choose from, it falls slightly short in comparison to its competitors. This limitation might pose a challenge for clients who desire a retractable screen door that seamlessly aligns with their unique home design.
Durability: ⭐⭐⭐⭐
Frames crafted from high-quality materials ensure exceptional durability, while the screens themselves offer versatility, including the option for the robust and long-lasting vinyl-coated TuffScreen. However, the combination of the screen stop and the brittle edge on the screen door can sometimes affect the smooth gliding experience.
Ease of Use: ⭐⭐⭐⭐⭐
Wizard incorporates Glide-Smooth technology and provides an ergonomic handle, making the operation of their screens easy and hassle-free.
Child & Pet Friendliness: ⭐⭐⭐⭐⭐
Wizard's retractable screen doors are designed to be easily operable by children. Additionally, they offer the heavy-duty Tuffscreen (pet mesh) option too, making it a suitable choice for families with children and pets.
Service & Warranty: ⭐⭐⭐
Wizard provides a 5-year warranty for their products, but there's a catch: customers need to keep the original receipt to make a warranty claim. This requirement might bring about a significant inconvenience. What if the ink on the receipt fades over time? Do you have to resort to laminating it for safekeeping? It's also worth mentioning that Wizard solely offers in-store service and does not provide any mobile service, which adds another layer of inconvenience. So, before making a decision, consider these factors carefully and weigh the convenience against the benefits Wizard has to offer.
Value for Money: ⭐⭐⭐⭐
Wizard is an okay option if you desire a functional retractable screen door. However, it comes at a higher price compared to other superior screen products, without delivering the same level of smooth user experience. While it falls in the middle range, its price tag stands out. This results in a deduction of 1 star.
DIY: Store-Bought Retractable Screen Doors
Variety & Customization Options: ⭐
Imagine walking into a retail store like Home Depot or Costco, searching for a screen door that fits the size of your doorway at home. As you browse through the selection, you'll notice that most of the screen doors on offer are essentially identical in size, leaving no room for extra-tall or extra-wide doorways. Moreover, the customization options are disappointingly limited—you're typically left with a choice between basic colors like black, white, and gray, or no choice at all. It becomes evident that relying on store-bought options is often a matter of luck, hoping that the exact size you need aligns with what the store offers. Otherwise, you're left empty-handed and searching elsewhere.
Durability: ⭐⭐
When it comes to store-bought screen doors, it's important to note that they often come with the most basic mesh available. Unfortunately, this means that they are not be able to withstand force, pets, small children playing, or harsher weather conditions. Additionally, the frames of these doors are typically made from lightweight materials, which can result in shape distortion over time. This can affect the smooth operation of the retractable screen door, causing it to become stuck or difficult to glide along the track.
Ease of Use: ⭐⭐
When the installation claims to be a quick and tool-free process, promising a 30-minute self-installation, it typically involves simply fitting or 'inserting' the screen frame into the door frame. However, achieving a perfect screen door installation requires professional precision, as merely squeezing the screen into the door frame may result in a functional but short-lived solution. With a poorly installed track, the door may get stuck, compromising its usability, and insects may find their way inside if the self-installed screen isn't seamlessly attached to the frame.
Child & Pet Friendliness: ⭐⭐
Although these retractable screen doors are operable by children, the basic mesh is not suitable for households with pets. This type of mesh is easily tearable by pets, and it typically doesn't last longer than two weeks in such households.
Service & Warranty: ⭐⭐
For store-bought screen doors from Home Depot and Costco, these products are self-serviced, meaning there is minimal or no direct assistance at all. The extent of support you can expect is at best a "virtual consultation" if available. In terms of warranties, Home Depot screen doors usually require contacting the original manufacturer. On the other hand, Costco's policy states that custom products ordered or installed based on a member's specific requirements cannot be returned or refunded.
Value for Money: ⭐⭐
Based on the evaluation above, I do not recommend opting for store-bought DIY retractable screen doors. After all, what's the point of purchasing a $200 screen door if it ends up breaking within a month? You would then have to spend additional money to get a replacement or buy from a larger, more reputable brand. It's important to prioritize durability and quality to ensure a long-lasting and reliable retractable screen door for your home.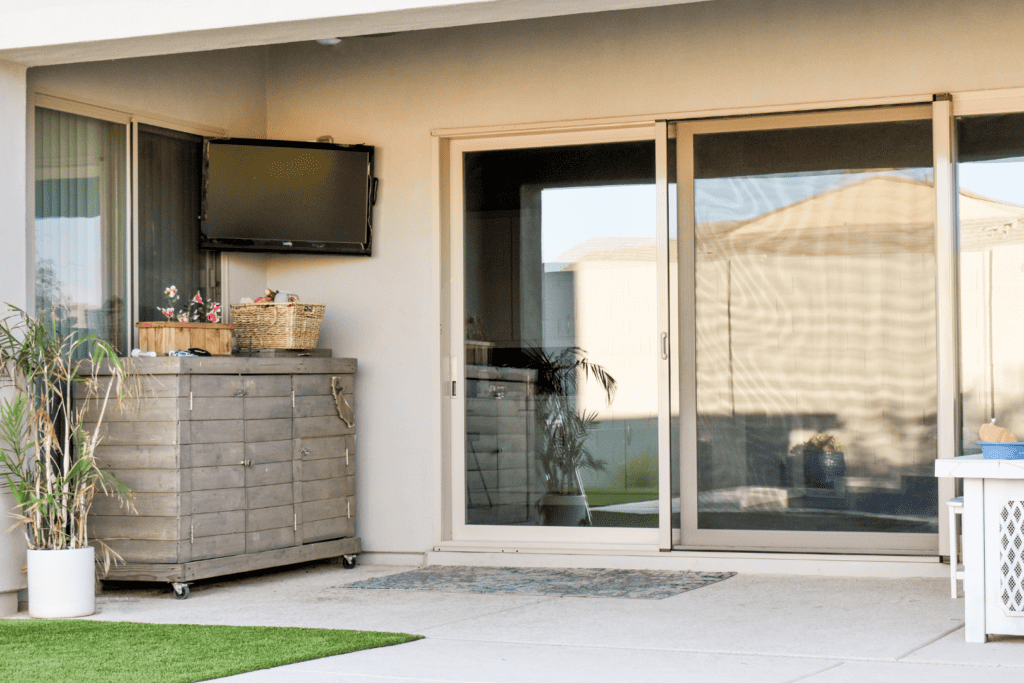 This concludes our first brand comparison article. Please stay tuned for the upcoming installments in this series, where we will continue to compare large opening screen doors, motorized screen walls, and various mesh options from different brands. Thank you for reading, and we'll see you in the next blog! In the meantime, if you have any screen related inquiries, please don't hesitate to contact Screen Savers Plus.