Serving Edmonton and Calgary with Residential and Commercial Screen Repairs
Fixing screen doors and windows is what we at Screen Savers Plus do best. From retractable screen doors to custom window screens, no screen job is too big or too small for us. We'll do everything from fixing the smallest tear to replacing the largest screens.
We understand how even the smallest tear or hole can make your screens look shoddy and let the bugs in when you want them out. Screens create a barrier between us and the outside world, which is especially important in the height of mosquito season when you want to enjoy the breeze without the hassle of pests. Screen Savers Plus is your go-to screen repair company. Call us today to get started!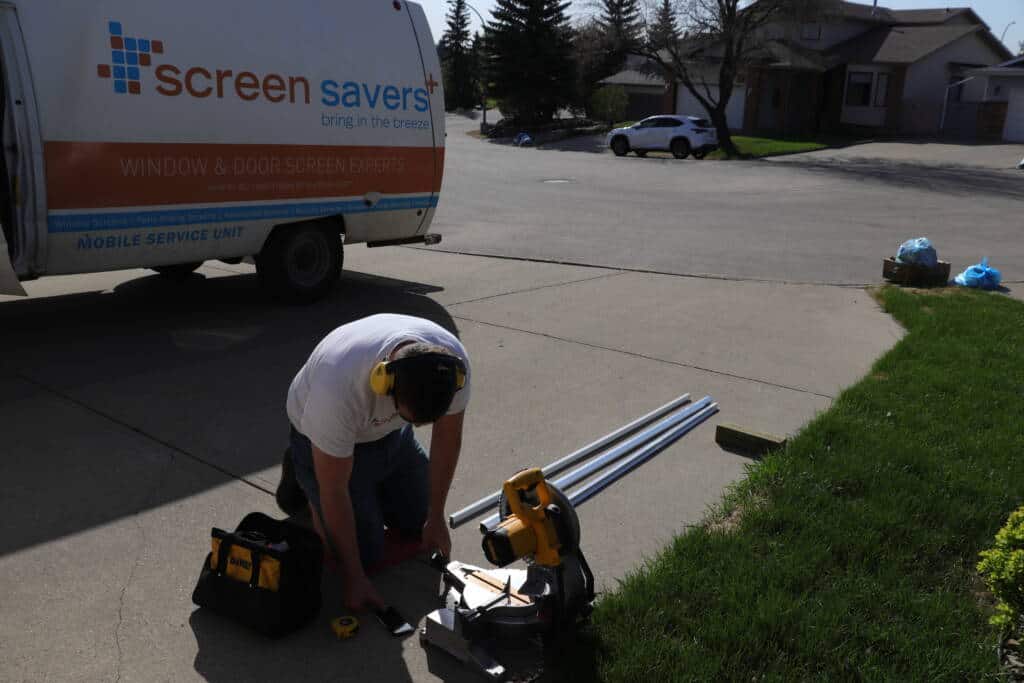 Screen Repair Services
Re-screening storm doors
Customizing sliding patio screens
Rebuilding screens that are bent or warped
Replacing missing screens
Re-screening torn or ripped screens
Mobile service – we come to you
Types of Screens
Many people believe a screen is a screen. However, that is not the case. Below, we'll outline some of the main types of screens so that when you call us for screen repair or replacement, you'll know your options:
Standard Mesh: Our Standard Mesh is PVC-coated fibreglass that is partially transparent and is designed for improved strength and durability. In general, the stronger the material, the longer your screens will last.
No-See-Um Mesh: Our No-See-Um Mesh is designed with an incredibly small, tightly-woven design that helps to prevent tiny insects from passing through the screen. These are commonly seen on patios.
Pet Mesh: Our Pet Mesh is designed to keep your small pets safely indoors more than it is to keep critters at bay. It is more resistant to damage and is made of vinyl-coated polyester for durability and strength.
Solar Mesh: Designed to help block out harmful UV rays, Solar Mesh often doubles as a screen and a sunshade, a powerful and convenient combination to say the least. Sporting dual-purpose fabric, solar mesh offers insect, heat, and sun glare protection.
Pollen Mesh: Pollen Mesh prevents dust, pollen, and bugs from getting through, but still allows a cool breeze. These are designed with those who suffer from allergies in mind.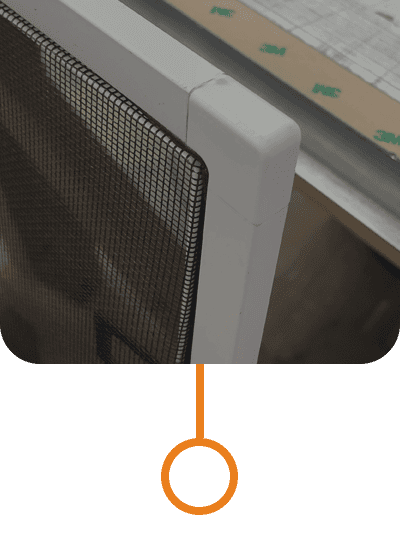 This type of window screen frame is found in most sliding windows from the early 90s and on. Our team at Screen Savers Plus offers this option in the following colours and sizes: white (3/8″ and 7/16″), a matte brown (7/16″), a matte silver (7/16″), and an anodized silver (3/8″).
This type of window screen frame is found in casement or crank-out windows. This type of frame is very popular in homes built over the past couple of decades. Flange window screen frames have a lip on them to hold themselves securely in the window frame. Our team at Screen Savers Plus offers this option in white.
This type of window screen frame is found in older sliding windows from the 1940s through to the 1980's. These frames are always metal and are found in metal-framed windows. Our team at Screen Savers Plus offers this option in anodized silver.
Why Choose Screen Savers Plus For Your Screen Repair?
Screen Savers Plus offers many advantages in the screen repair industry, making them the best choice when looking to repair or replace your screens. We are a family-owned and operated business that puts our customers above everyone else. We are quick to respond and work efficiently and effectively to repair or replace your screens so that you can avoid stress and focus on more important things. We treat each of our customers like family and go above and beyond to make your screen repair the best we possibly can. Beyond screen repair and replacement, we also offer retractable screen doors, motorized retractable screens, and more. We understand the importance of making your outdoor and indoor spaces safe and secure, which is why we pride ourselves on being responsive and technologically savvy. Let us handle your screen repairs so you don't have to.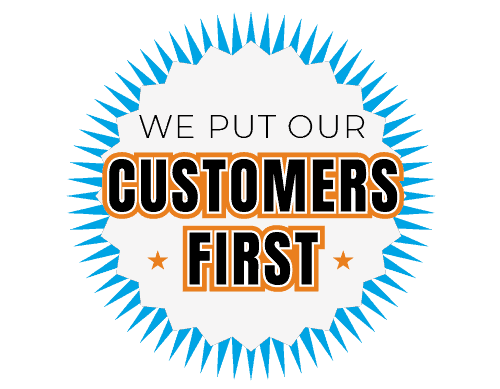 Our Service Areas
We understand the unique needs and challenges of the region, and our team of experts is dedicated to providing top-quality screen solutions to enhance your indoor-outdoor living experience. Discover how Screen Savers Plus can help you bring comfort and convenience to your home or business today.
Edmonton
St. Albert
Sherwood Park
Fort Saskatchewan
Spruce Grove
Leduc
Calgary
Cochrane
Red Deer
Airdrie
Okotoks
High River
Camrose
Nisku
Edison
Pigeon Lake
Sylvan Lake
Beaumont